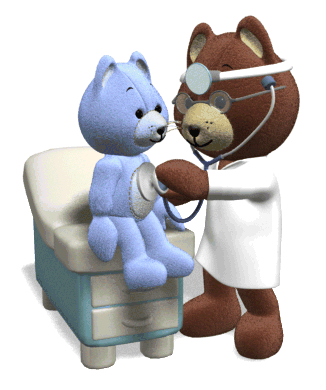 Welcome to the CTA Freedom Health Office pages!
We love our Freedom Falcons and want to keep them as healthy as possible! Below are a few reminders regarding when to keep your child home from school.
In the event your child must miss school, please call our 24 hour Attendance Hotline at 224-2603 to report their absence.
We thank you in advance for assisting us in keeping Freedom a heathy and happy place to learn!
Every year, a number of students become ill because of exposure to other ill children in the classroom. To help you make decisions about whether or not to send your child to school, we have put together a list of indicators to help you to decide. If your child displays any of these symptoms, you may wish to keep your child at home and if the symptoms persist, you may choose to contact your doctor.
1. Fever over 100 degrees. A child should be fever-free for 24 hours before returning to school.
3. Sore throat with fever and/or white spots on the throat.
4. Rash with fever illness, such as chicken pox, measles, etc.
5. Nausea, vomiting or diarrhea.
6. Red, itchy, and draining eyes-if conjunctivitis or 'pink eye' is diagnosed, the child must be on medication for 24 hours before returning to school.
7. Prolonged headache and stomachache.
8. Swelling or pain at a level that may interfere with learning.
11. Head lice-a child must remain at home until treated with medicated lice shampoo and all the nits are removed. Please notify the health office.
Please keep this sheet in a convenient place for future reference. Feel free to contact the school health office with any questions. Thank you.